 Ultimate Martial Arts Academy Instructor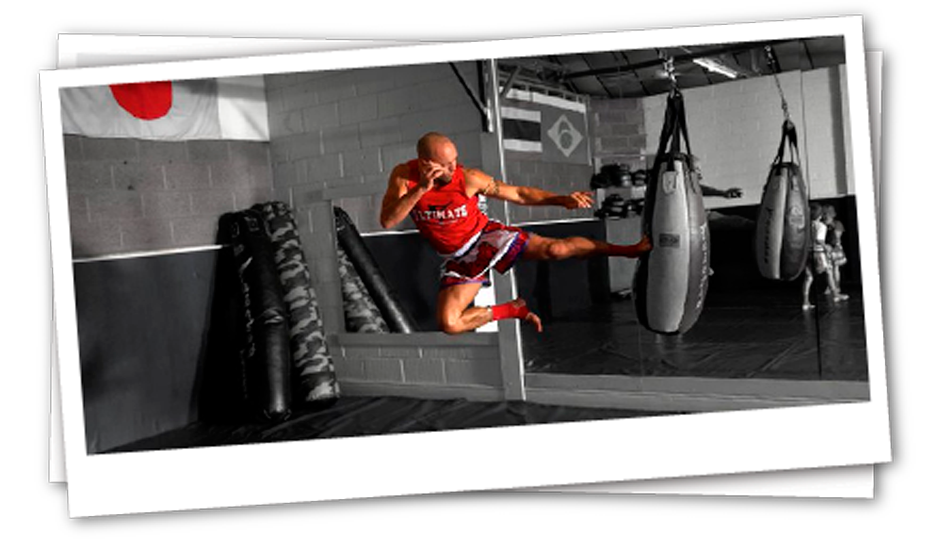 Name: (Kru) Sean Smith
Year of Birth: 1971
Weight: 12, 7" Stone
Height: 5"8

Achievements:
Karate (Wadoryu), 3rd Dan, Kickboxing, 2nd Dan, 3rd degree senior instructor (Muay Thai Boxing), qualified referee.  JKD instructor level 1.  Black-belt 1st Degree Brazilian Jiu Jitsu.under Braulio Estima.  First-aider and CRB checked.

Brief History:
I started Martial Arts when I was 4 years old, my father taught me Kung Fu. At the age of seven, I started Shotakan Karate then went into boxing from the ages of 10 to 12. At the stage, my biggest interest was in Wadoryu Karate which I progressed rapidly with training 7 days a week, mixed with weight training, I found myself getting stronger, day by day.

At the age of 16, I was invited to fight for the G.B.K.F. in Birmingham under chief instructor Freddy Rose, where many top fighters went to train. After taking many beatings, I also started kick boxing to improve my kicking and punching skills. After a few months, I started to give more beatings instead of taking them. My situation had reversed. At this time I was training for 3 to 4 hours per day, getting up to do a 5 mile jog, then working-out for an hour in the gym (built my father in the garage at home). On the evening, I would go training at the local Karate club.

After winning many national and international Karate championships, I found myself wanting something else and went into full contact competitions. In 1995, I had a bad accident at work and my leg was crushed by over 2 tonne of hot steel. This meant I was unable to train as I normally do for 6 months. At the time of the accident, I was running my Karate and Kickboxing club. Unfortunately, I had to close-up the club due to my circumstances.

In 1996, I started mixing my styles and learning new ones. After 5 to 6 years, I started fighting again and went into Cage Fighting and Valetudo. After having amateur and semi-pro fights, my love for Muay Thai Boxing / Grappling increased as I found these two combined, the most effective system of all.